We are currently offering Same Day Delivery, In-Store Pickup and Curbside Pickup.


Same Day Delivery: Same Day Delivery within 5 miles of our storefront (excluding downtown Los Angeles) for orders of $30 or more and placed before 4pm. If you are in need of delivery after 4pm, please find us on DoorDash or UberEats, or call us at 323-464-9600 x 3 to see how we can further best assist you.
***Please see below for our delivery zone and exclusions.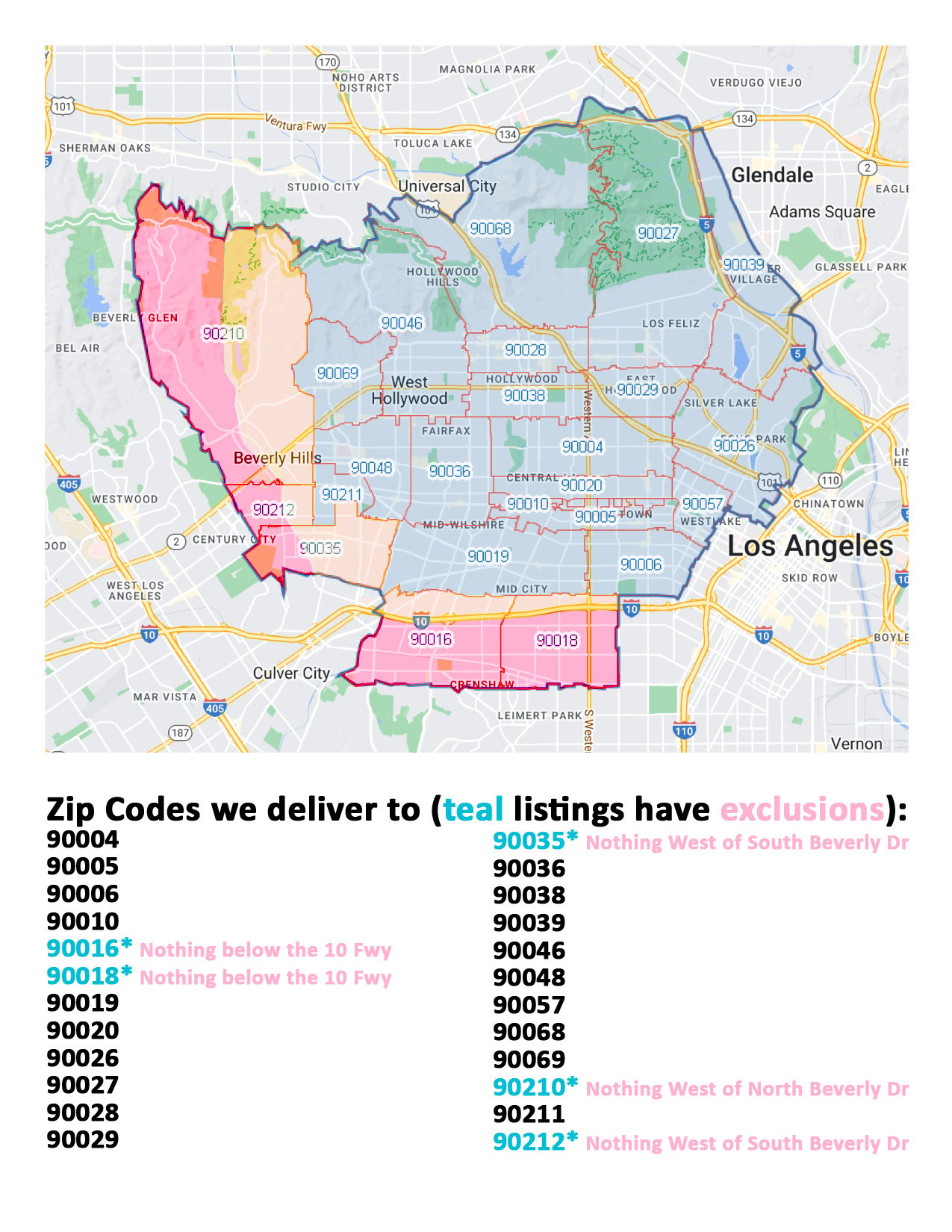 In-Store Pickup or Curbside Pickup: Online Purchases for both in-store and curbside pickup will be available for pickup at 1929 N Bronson Ave Hollywood, CA 90068. Located on Bronson and Franklin in Franklin Village.
Shipping: Sorry we are unfortunately not offering shipping at this time however, if you are in a dire case, please call us at 323-464-9600 x 3 and we will see what we can do to assist you.